Currently, a serious talent and leadership gap threatens the capacity for change in U.S. public education. Education and allied organizations need leaders capable of transforming information and experiences into action for constant and rapid learning by those leaders themselves, the educators and other adults with whom they work, and the children, families and communities they serve.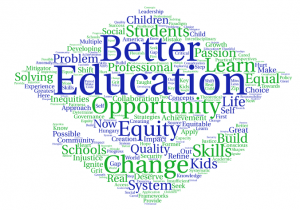 At the same time, many graduate students enter professional programs hoping to help transform public education, yet find that their programs do not provide the experiential problem-solving skills they need to meet their aspirations and those of the forward-thinking education sector organizations they hope to join. Nor do their programs provide career services designed to maximize their access to those organizations.
CPRL fills these gaps by immersing talented graduate students in:
The study of P-12 organizational design, democratic accountability, and transformation
Intensive training in a range of twenty-first century team-based problem-solving skills
High-priority research and consulting projects on behalf of public- and social-sector education organizations nationwide
Supervised by CPRL's exceptionally talented and experienced faculty and Engagement Managers, CPRL's high quality, low cost professional services are highly rated by its clients and run the gamut from diagnostic performance evaluation and continuous improvement to content areas such as personalized and socio-emotional learning, teacher preparation and retention, early childhood education and school integration, to traditional strategic and management support.
Armed with this rigorous preparation and aided by targeted career services, a majority of CPRL graduates embark on promising careers managing change-minded P-12 and allied organizations. These include state and district departments of education, charter management organizations, innovative non-profits, advocacy organizations, and many others.  
To date, CPRL has completed more than 100 consulting projects; formed partnerships with two dozen professional schools; and prepared over 300 students, with over 70% of its graduates serving education and allied organizations.