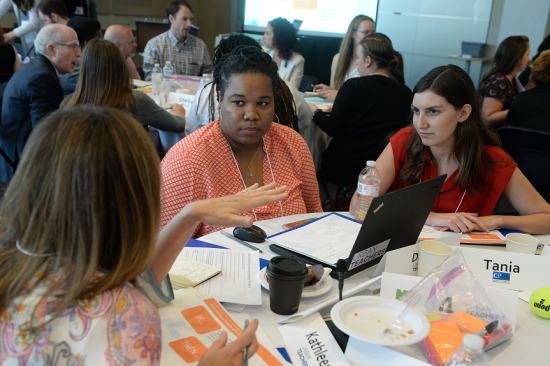 About the Scaling Impact Institute
Columbia University will be hosting a "Scaling Impact Institute" on November 7th and December 12th. With support from the Walton Family Foundation, the Center for Public Research and Leadership (CPRL) is gathering teams of 3-5 people from select education organizations seeking transformative change in K-12 education. During the Institute, CPRL will make its improvement management methodology available for free to teams from Bronx based networks and educational programs that are seeking to scale their impact in the Bronx. 
The Institute will take place over two days: November 7th & December 12th. Participants will learn continuous improvement and management skills to define, implement, address challenges, and continuously strengthen your growth plan and tackle other organizational goals. 
On the first day (November 7th), the Institute will prepare organization teams to: 
Articulate a strategy and goals for a scaling initiative
Identify the drivers of change and the potential resistance points to their initiative 
Flesh out a plan for operationalizing their initiative with necessary stakeholders and concrete actions 
On the second day (December 12th), the Institute will prepare organization teams to:
Understand the fundamentals of measurement for improvement 
Identify progress and outcome measures for their strategic initiative 
Develop problem-solving practices to overcome challenges during implementation 
Selected organizations are expected to participate in both Institute sessions and develop an initiative from idea to pilot rollout. In preparation for the Institute, CPRL will conduct an introductory call with each participating organization or team to refine project scope and outline pre-work before the first session. At the Institute, CPRL will deliver its model through large and small group facilitation and individualized coaching. Organizations are expected to work on the initiative between the institute days and will be offered coaching further refine their initiative.
Application Process
If you are interested in attending the 2019 Scaling Institute this November 7th and December 12th, please apply here. Applications will be reviewed on a rolling basis and participation is limited. Email CPRL at nb2921@columbia.edu if you have any questions.
About the Center for Public Research & Leadership
The Center for Public Research and Leadership (CPRL) is a partnership of university-based professional schools that fosters the learning and improvement of public and non-profit K-12 organizations by bringing together talented graduate students from two dozen education, law, management, and policy schools at a dozen top universities to spend an immersive semester studying and providing rigorous consulting support to a broad national clientele of education-sector organizations.